This is our brand new Lodge & Classroom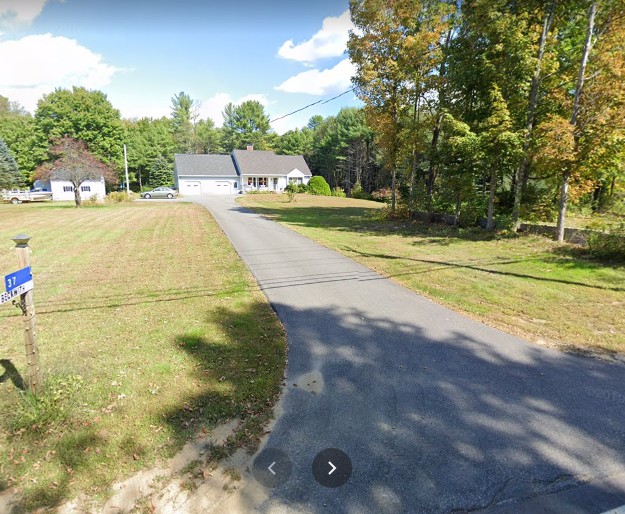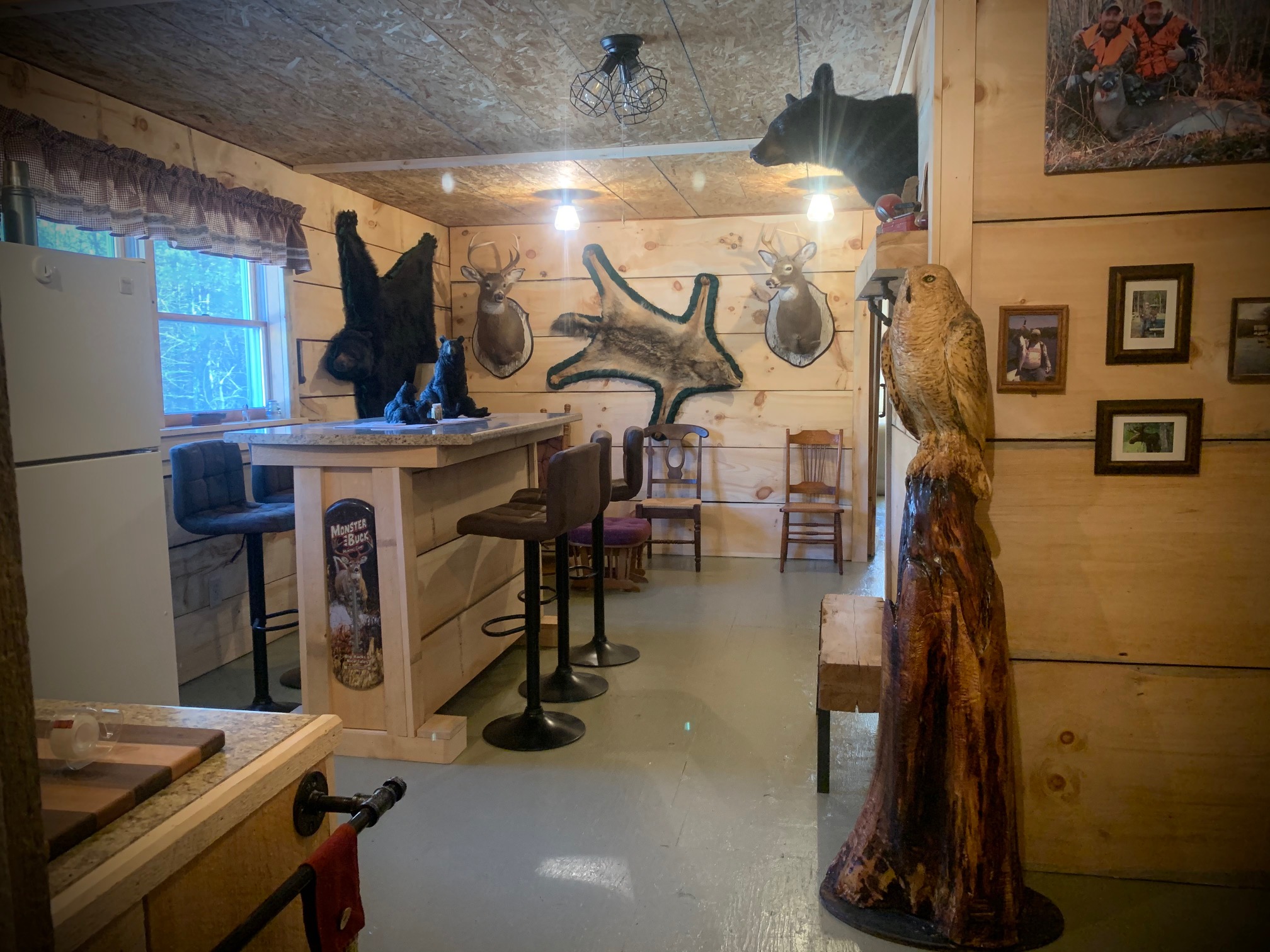 Located at 37 Depot Road, Lebanon, Maine. 
See pictures below of our new "Attic" Lodge! Or take our Virtual Tour!
We are offering our lodge free of charge for our Guide Class students who need to stay overnight to take our class due to their individual travel distances to our class location. Our class price remains the same...the lowest price for a class of our caliber in Maine, and with free stays as needed for students!
Our lodge is equipped with a Bunk Room, see pictures below, with five (5) twins and two (2) queen size airbeds, each with their own built in pump and headboard that keeps your pillows on the bed!  It is a group sleeping area and we utilize the full bathroom with tub and shower for a changing room for our overnight guests. 
The kitchen is equipped with a double sink, refrigerator, toaster oven, microwave, coffee maker, utensils, plates and glassware and a 2 burner hotplate and pans.  The lodge also has a comfy sitting area with a high bar for eating and  a TV and electric fireplace. The lodge is heated and also has A/C for those hot days! 
Our use requirements are simple, no excessive drinking, no being loud, no smoking, no pets and we ask that you leave it the way you found it...clean!
We are not providing any towels or bedding, so you will need to bring your covered pillow, a sheet, also either blankets or a sleeping bag. Please remember to bring these as we cannot provide these if you forget, although there is a Dollar General 2 minutes away, so you could buy them if you forget them! 
Sporting Clients Lodge usage... The same applies to anyone that books a hunt with us for deer, turkey, coyote, fishing trips and recreational adventures based out of our lodge location.
Note: We would like to encourage leaving a tip for the use of our lodge, but it is not mandatory. Leaving a tip will ensure that we can offer this space for FREE for future classes as there are a lot of added expenses that we incur for this luxury and tips keep the heat, A/C/maintenance and lights on.)