Sorry guys.....This is for the Ladies!
Women of the Maine Outdoors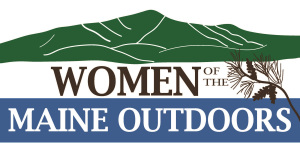 Maine Women Guide School Classes Scholarship Program
GUIDELINES
1. Individuals are eligible for up to two scholarships.
2. Scholarships are for Maine residents only.
3. Participants are required to submit a $25 non-refundable application fee for Guide School scholarship application.
4. You must register and pay your deposit for the Guide course before a scholarship will be awarded. (Maine Guide Course deposit is $100 - there is a limited amount of applicants whom get accepted and your scholarship awarded would be $295.00 you pay only your $100 deposit and the $25 fee for our class, apply today with Women of the Maine Outdoors for your scholarship and send in your deposit to us HERE.)
5. Scholarship recipients will be notified by phone. Applicants who are not awarded scholarships will be notified via email.
6. Application Deadline: Currently there is no deadline, but you must apply before your program takes place.
More information go to Women of the Maine Outdoors